Elegance is the balance between proportion, emotion & surprise.
Valentino
Elegant dresses and evening dresses
For any occasion, the Sposa Perfetta Atelier will be able to inspire you to find the dress that best suits your needs. A wide selection of clothes from the new collections but also tailor-made, both for the man in our Atelier "L'uomo di Sposa Perfetta" than for the woman with accessories that complete an elegant and refined style. Cocktail dresses, evening dresses, come to discover the new collections of ceremonial dresses. Among the various colors and the various styles, we will be able to satisfy both those who want the long dress with sequins and rhinestones and those who strictly want the timeless lady's suit, or the seductive dress with the slit.
Bridesmaids dresses
For a special occasion like a wedding or another ceremony, tailor-made clothes, starting from the newborns, for the most special events. In the ceremony dresses for girls of any age, the refined fabrics are the protagonists. For special occasions, small satin dresses embellished with printed flowers and jacquard dresses.
discover more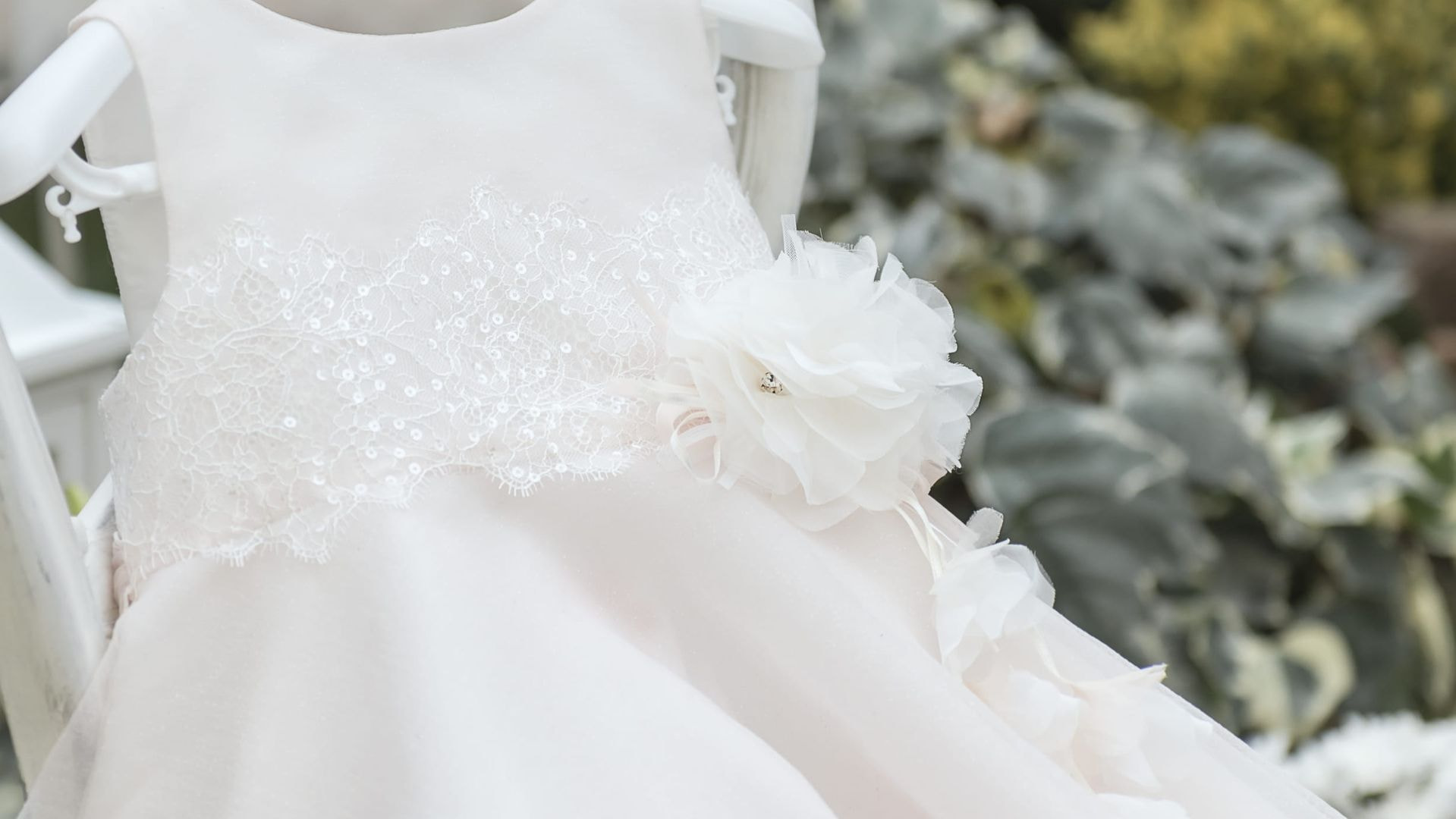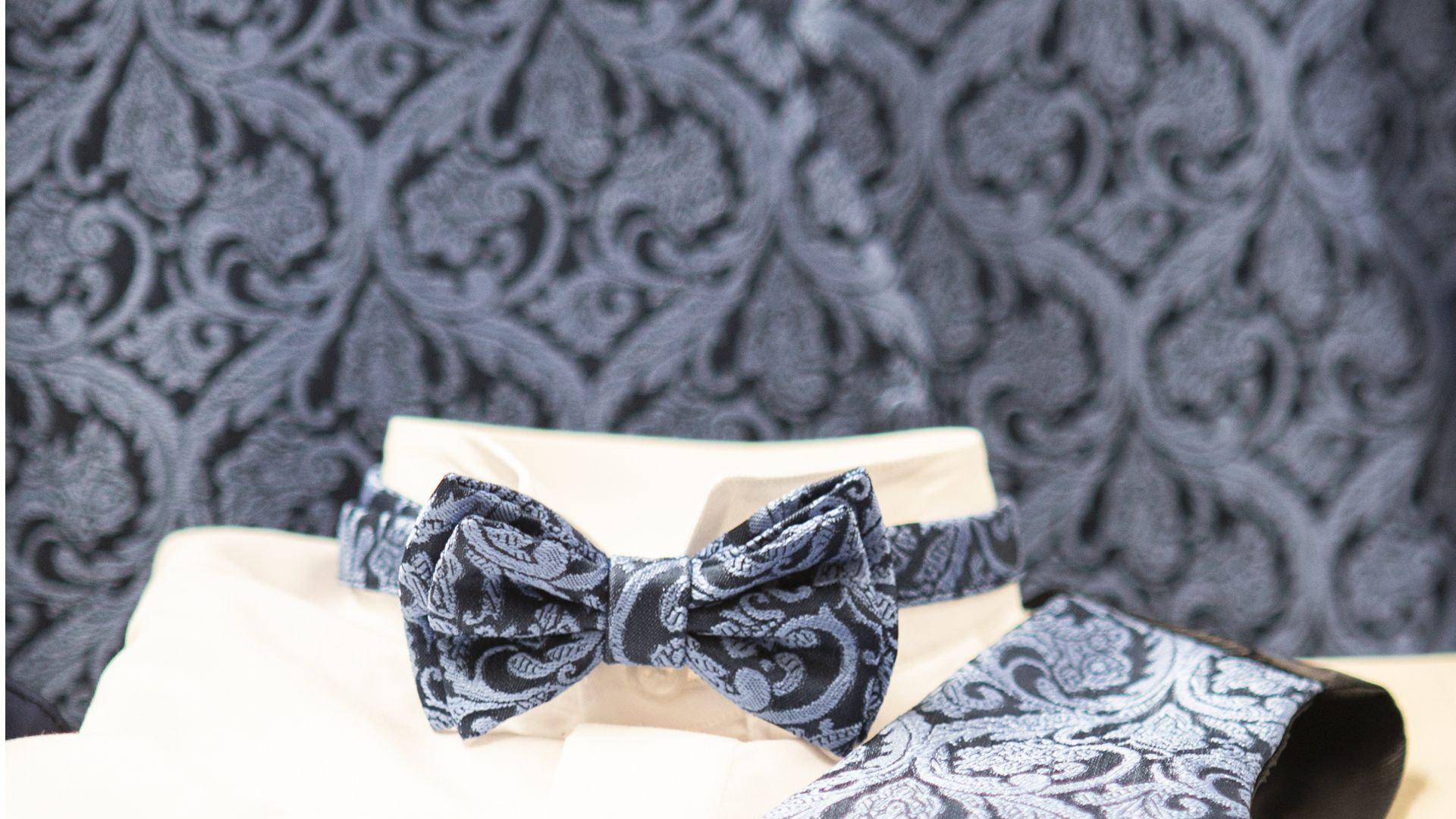 Page boys dresses
We dress the children in their special moments: from baptism, to the birthday to the bridesmaid and page boy. Custom made dresses, boy's suits made with precious fabrics and a wide choice of colors. A wide assortment of page boy clothing for your little big man.
discover more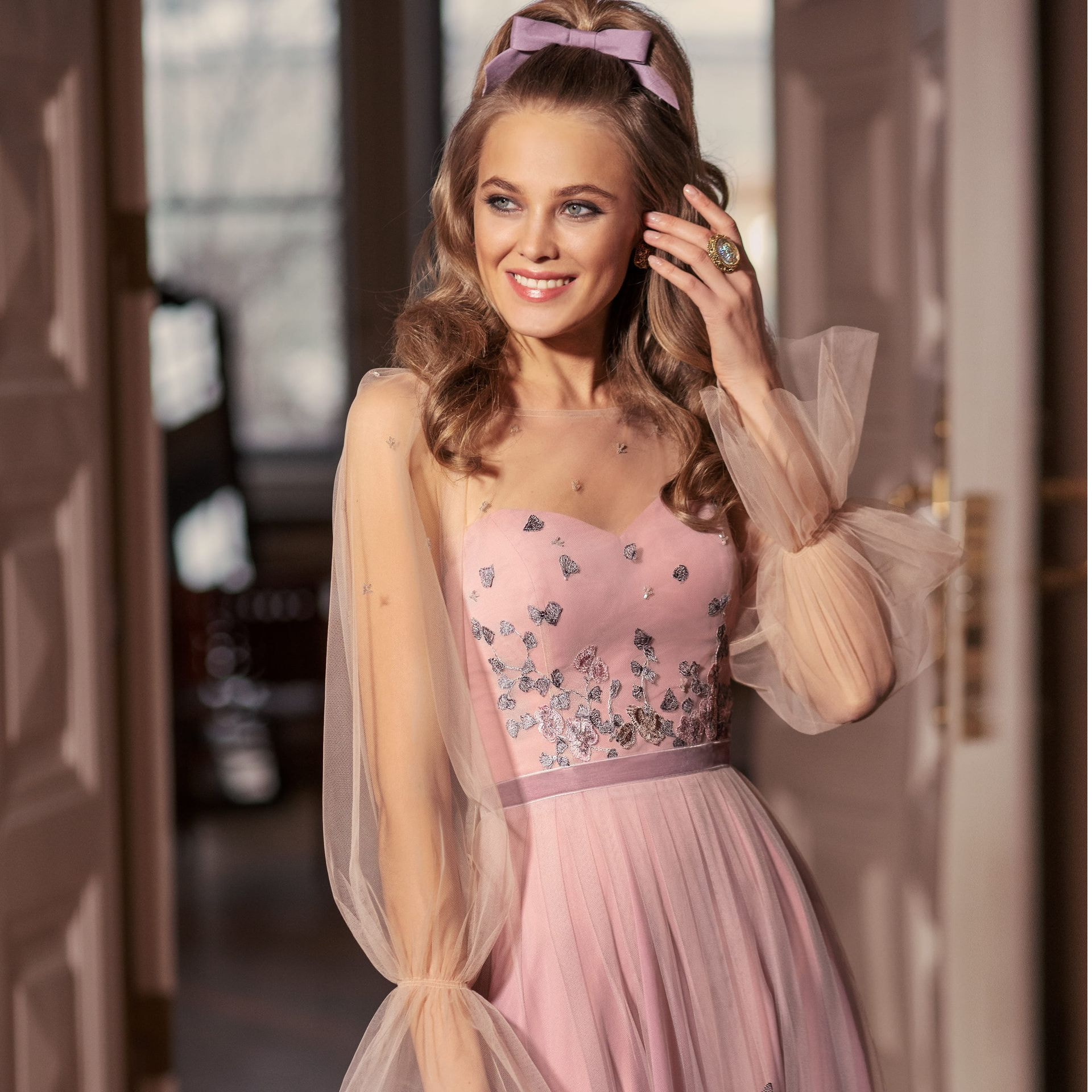 Evening dresses
Formal dresses, ideal for special events, parties, romantic evenings, to be perfect and super glamorous on any great occasion! Evening dresses-cocktail dresses. Discover some of the ceremony models that you can find in our Atelier.
discover more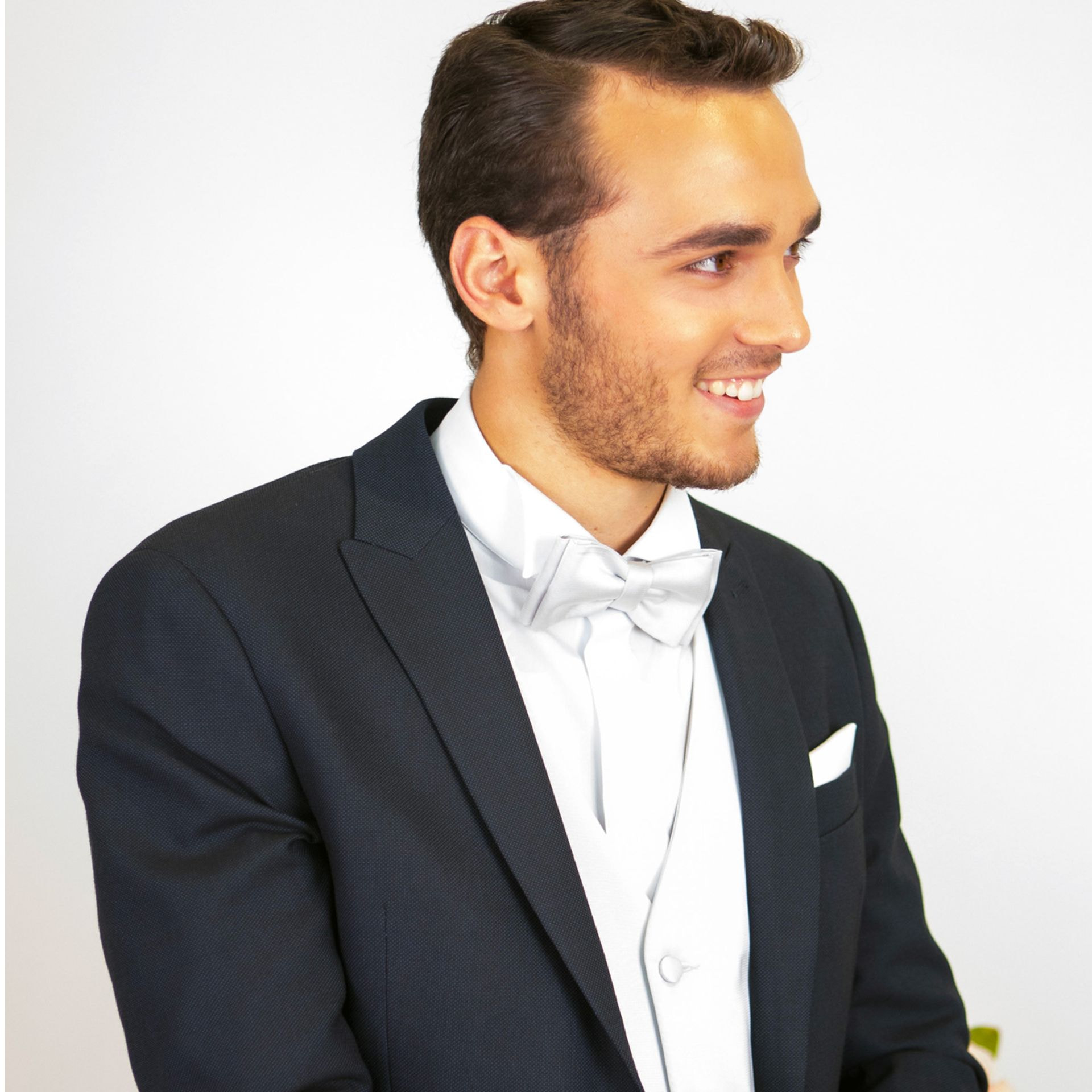 Men's suits
Classy men's suits for special events. In the male wardrobe, it should never miss a men's suit for important occasions. See some of the men's suits that you can find in our Atelier.
discover more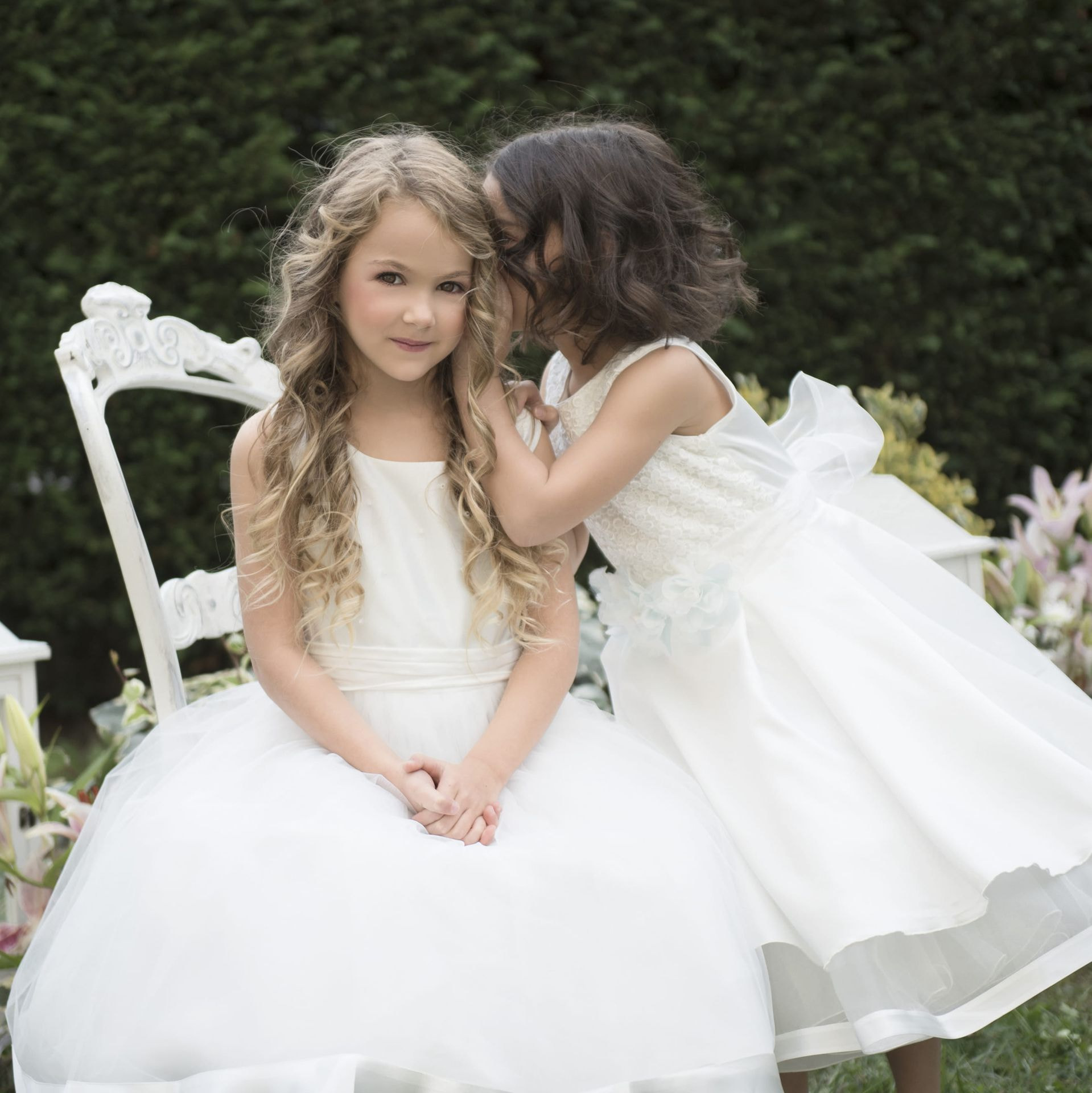 Bridesmaids and page boys
For communion or confirmation, a wedding or another important ceremony, our collection offers you original and elegant custom-made clothes. Discover some models that you can find in our Atelier.
discover more